Pastoral Support & Guidance
Being a student at Post 16 can be difficult and making the transition from KS4 to KS5 brings many challenges and changes:
Meeting and working with new people
Exams, deadlines for homework and coursework
Time management of the expected hours of independent study
Balancing the demands of studying with other commitments such as part-time employment or work experience
Making decisions for next steps (Higher Education, apprenticeships or employment)
Academic Mentors
At CLF Post 16 we pride ourselves on the quality and range of pastoral support and guidance we offer students.  Our team of Academic Mentors meet weekly with students in timetabled lessons, where they provide support with decisions for next steps, university applications and general pastoral support, including mandatory safeguarding and careers, advice and guidance on elements of the Post 16 curriculum.
Heads of College
Laura Osbourne (Maternity Leave)

Mount Hill College

Katy Dodd

King's Park College

Leanne Dunbavand

Green Bank College

Luke Angell

Mount Hill College

Kate Brisley

East Wood
Alongside the Academic Mentors, our Heads of College can assist you with a whole range of issues:
Attendance or timetable/course queries
Bursary claims
Link bus queries
CV support for work experience or part-time employment
UCAS and apprenticeship application support
Personal statement support
Heads of College have the experience to work with you to recognise and remove barriers to your learning. They work closely with the Special Educational Needs team and form an important part of the wider safeguarding team that ensures all students are healthy, happy and well placed to reach their full potential.  If you feel you need support, or have a safeguarding concern, please report your concerns immediately to [email protected]
Careers Advice and Guidance
The Careers Lead for CLF Post 16 is Kate Brisley. She can be contacted on 0117 988 2525, or via email at [email protected]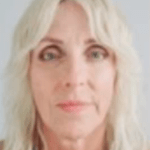 Counselling
CLF Post 16 is committed to supporting the health and wellbeing of all students and can offer counselling for those students who are experiencing difficulties, have suffered a bereavement or have a mental health condition.  Counselling can offer a space to talk and think about emotions with someone who is not a friend or family member and can support to help make decisions and changes or find ways of coping.  The sessions are confidential and the counsellors will not discuss the content of sessions with school staff or with anyone outside of school unless the student is at risk of harm to themselves or others.  In this instance, the counsellors will share information with the Safeguarding Lead.
The Counsellors are experienced practitioners and registered members of the BACP, they are approachable and have experience of working with young people and the wide range of issues that students can bring to counselling.
Students can access counselling by speaking to their Head of College who will complete a referral form with them.  Students can also speak directly to the Safeguarding Team. [email protected]
Academic & Vocational Study
CLF Post 16 provides a wide range of accessible education and study programmes that support each individual learner's requirements or abilities for their chosen career path.  Some students come to Post 16 having made few decisions for their career choices, or next steps after study.  They may choose subjects in which they excel or enjoy. Our wider pastoral team, together with specialist careers advisers, will support you and help you make the right choices for your study programme. 
Quality teaching and learning is at the heart of Post 16, supported by additional study sessions for certain subjects and revision sessions and masterclasses throughout the year.  Five assessment points during the academic year give students and parent/carers progress reports on target, predicted and current grades.  Assessment points allow teaching staff and the Post 16 team to provide students with bespoke support plans to achieve or exceed their target grades. 
Enrichment Experience
CLF Posts 16 offers an extensive enrichment programme of extra-curricular activities that support university applications, coursework and provide recreational activities or qualifications that support apprenticeship applications.  Post 16 Student voice has helped to define the enrichment programme and make it relevant and useful to students aged 16-19. 
Widening Participation is an important part of the enrichment experience with CLF Post 16 and we run a variety of programmes linked to universities and local businesses.
Prayer Space
CLF Post 16 also wants to nurture and encourage students' beliefs and values and we provide reflective spaces for students to come together in prayer. 
Safeguarding
The safeguarding team within CLF Post 16 is extensive so that we can provide the best support for all students to include group activities, mentoring, 1:1 support and counselling.  Every student will receive brief safeguarding training and information to keep themselves and others safe.  Any student can contact the safeguarding lead to discuss any concerns they may have in a confidential and non-judgemental meeting – they are supported and signposted for additional support if required to include counselling.