CLF Post 16 invests heavily into the advice and guidance to help all students prepare for their future. Students are encouraged to attend a range of events and guidance meetings, such as:  
Careers Officer 1:1 meetings to discuss and agree an action plan and next steps

 

UCAS support and guidance, including personal statements and applications

 

Career Drop Down Day: Meet the employer, company seminars, mock interviews

 

Pop-up shops of company visits within an industry or career route

 

Seminar workshops around a chosen interest or career option, such as Renishaw Engineering or NHS apprenticeships. You can find more on the apprenticeship pages of our website.
Whether a student wants to pursue an apprenticeship route, university, or employment as their next step, CLF Post 16 gives the same commitment to the guidance, support and opportunities available to all students in researching and making the right choice for their future.
Careers Advice and Guidance
The Careers Lead for CLF Post 16 is Kate Brisley. She can be contacted on 0117 988 2525, or via email at [email protected]
Kate is located in CnF0 in Post 16 Central.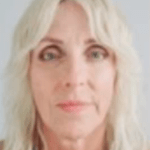 A parent guide to – Career Pilot
The Parents Guide to helping your child know What's Next
Post 16 Careers, Widening Participation & Employability Coach – Kate Knight
Careers Bulletins
New Mango
New Mango is a collaboration of highly skilled and professionally qualified practitioners in Careers Education, Information, Advice & Guidance. They provide excellent support to all our students to move forward successfully into education, employment or training.  New Mango provides an independent and impartial service that is designed, delivered and tailored to each student. 
Sessions can include: 
Careers Education, Information, Advice and Guidance

 

Progression Action Planning

 

Exploring Careers Websites

 

Apprenticeships Research & Applications